The leaves are quickly changing colors, the air is cool, and the days are shorter; it's officially fall in Northern Michigan.
There are many things to do in Petoskey, Charlevoix, Traverse City, and the surrounding cities during the cooler fall months. Here are a few ideas that will keep you busy this season.
Pumpkin Patches/Farms:
Traverse City: Gallagher's Farm Market and Bakery have plenty of pumpkins to pick from right in front of the old farmhouse. The bakery has all the yummy treats you'll ever need and lots of in-season produce. Stop by for fall farm fun.
Petoskey: Bill's Farms Market is located on East Mitchell St. in Petoskey. Bill's offers hayrides, fresh cider, lots of apples, and a well-organized pumpkin patch that's perfect for fall photos and picking out the perfect pumpkin.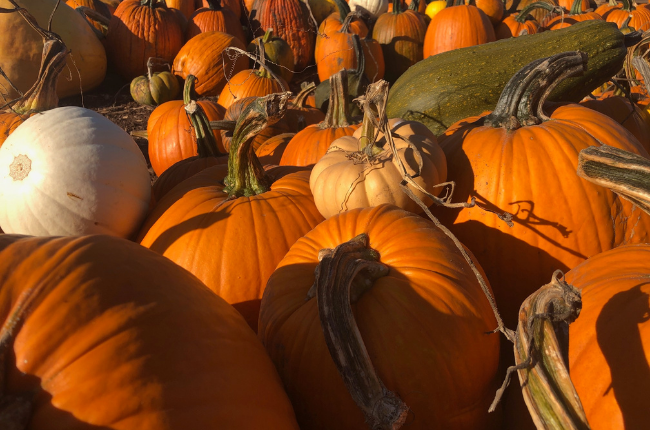 Charlevoix: Friske Farm Market is located just south of Charlevoix and is one of our favorite farms in Northern Michigan. Friske's has a U-Pick apple orchard, a small cafe, bakery, and gift shop inside. Outside you'll find fall activities, a playground, tours, and events to partake in.
Fall Color Tours:
Traverse City: Take a drive out to Old Mission Peninsula for some beautiful fall colors along the lake. Make sure to bring a camera because you'll want to capture Northern Michigan's beautiful fall colors.
Petoskey: Michigan's #1 scenic drive is just past Petoskey, from Harbor Springs to Cross Village. This 20+ mile drive is not one you will want to miss; the trees' branches drape over the road, making a beautiful canopy or tunnel of trees to enjoy.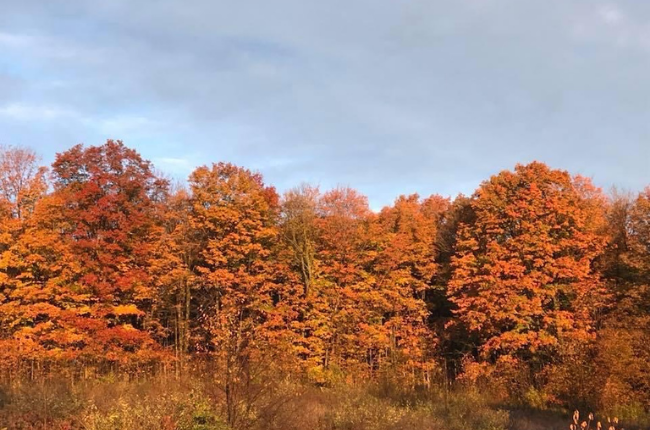 Charlevoix: Take a ride along Lake Michigan or Lake Charlevoix to see some beautiful fall colors along the water. Stop at some apple orchards and farms along the way and make a full day of it.
The Best Caramel Apple:
Traverse City: Kilwins is a staple in Northern Michigan so don't be surprised when the answer in all 3 towns is Kilwins. Here are a few caramel apple options to try at all three locations.
Try a milk chocolate sea salt caramel apple in Traverse City, you won't regret it.
Petoskey: In my opinion, you can't beat the classic caramel apple, try this in Petoskey.
Charlevoix: Try a turtle caramel apple in Charlevoix and head down to the water to eat it.
You might also enjoy:
Northern Michigan Fall Activites: It's now September, the weather has cooled off, and that means you need some Northern Michigan Fall Activities to enjoy!
Our Favorite Spots in Charlevoix: Northern Michigan has so many cute little towns, unique shops, and great local restaurants. So it's hard to choose our favorite spots in Charlevoix, but we'll do our best!
The Best Sights in Petoskey: Put on a pair of shades, because we are about to share with you, the best sights in Petoskey.