Why choose Reykjavik eyewear? If you're looking for comfort, strength, and style, Reykjavik is a great selection. Reykjavik Black Label frames are made from the highest quality titanium and are available in a wide range of shapes for men and women.
Iceland Inspiration
The inspiration behind these sleek frames with their vibrant hues and rich tones is the beautiful scenery in Iceland. The designs are simple yet elegant. The Icelandic frame designer, Gunnar Gunnarsson, was inspired to build a sleek, bold and confident frame collection after he experienced first-hand the failings of so many spectacle frames. He was inspired to find a better solution.
Hand-Crafted in Italy
The frames are designed in Iceland and hand-crafted in Italy to provide the highest quality. The finer details and craftsmanship make these frames stand out. Each frame is screwless and solder-free, providing a lightweight and hypo-allergenic frame, with custom end tips that provide the wearer with improved comfort.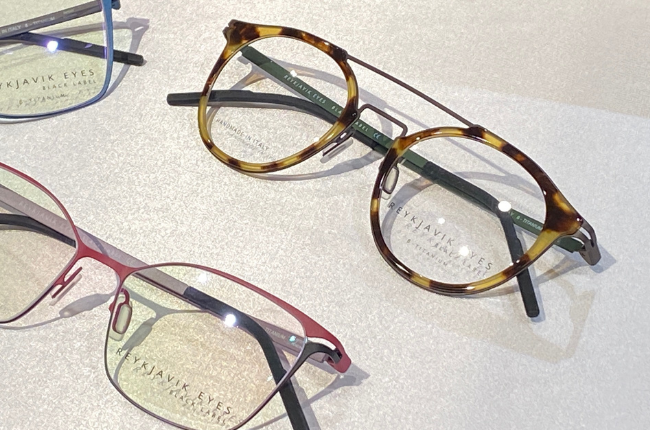 If you're looking for a clean and stylish look, stop into The Sunglass Shoppe and browse our collection. You can't go wrong with this sleek collection that offers style, comfort, and sophistication. Let the beauty of Iceland inspire you too; It's a New Year and a new you!
You Might Also Enjoy:
The Importance of Wearing Sunglasses During the Winter: When it comes to wearing sunglasses, most people think of sunny summer days and warm weather. But summer isn't the only time of year you should be wearing sunglasses! Here are 3 reasons why wearing sunglasses in the winter is important.
5 Benefits of Eyeglasses: There are a few ways to improve your vision, eyeglasses and contacts being the most popular options. Here are a few benefits of Eyeglasses.
What are Blue Light Glasses?: The big question is, what are blue light glasses? If you haven't heard of blue light glasses before, they are eyeglasses with filtering materials or a special coating on the lenses that block out a portion of blue light emitted from digital screens.