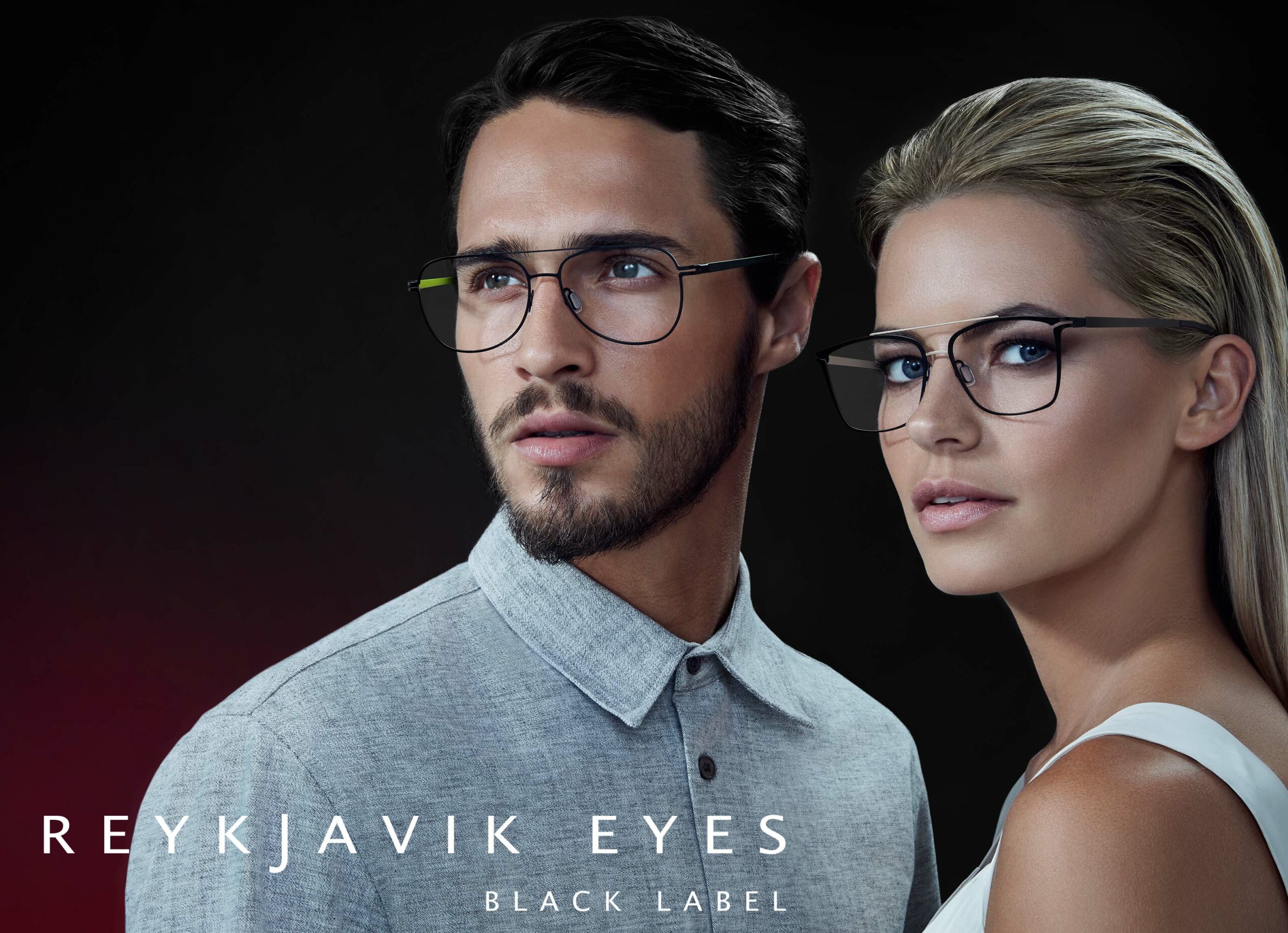 The Sunglass Shoppe-Unique Optics in downtown Petoskey and Traverse City is pleased to be carrying Reykjavik Eyes Black Label.
Reykjavik Eyes Black Label represents outstanding design and skillful craftsmanship driven by Italian manufacturers who share a passion for perfection. The results are beautifully crafted, exceptionally lightweight frames with a seamless finish maintaining the ultimate comfort and performance. Made from the highest quality beta titanium, Reykjavik frames are hypoallergenic.
Reykjavik Eyes Black Label is an award-winning collection that is hand-crafted in Italy. All frames are laser cut out of one sheet of beta titanium. Each frame is screwless and solder-free. Exceptionally lightweight and hypoallergenic, these frames are injected with bold accent hues for a sleek and stylish look.
• Innovative hinge is small and robust without the need for screws and with just the right amount of friction to give the hinge a satisfying feel
• Bold accent colors give each frame a personality that allows the wearer to express themselves without compromising on a technicality
• Each of the sleek models combines a sophisticated pallet with hints of vibrant hues, all inspired by the landscape of Iceland
• Flashes of striking beta-titanium paired with rich tones of Mazzuchelli acetate make for a bold and confident collection
• Custom end tips offer improved comfort for the wearer
• A single sheet of the highest quality Japanese Beta Titanium resulting in frames that are exceptionally lightweight as well as being hypoallergenic
• Designed by Icelandic frame designer, Gunnar Gunnarsson, after he experienced first-hand the failings of so many spectacle frames and was inspired to find a better solution
• Reykjavik Eyes Black Label is available in a range of flattering shapes for men and women
Location's
Hours vary by store, please call ahead.
Petoskey
325 East Lake Street
231.348.4730
Charlevoix
415 Bridge Street
231.547.4730
Traverse City
137 East Front Street
231.946.4730