Now that the days are getting warmer and longer, it's time to start thinking again about protecting ourselves from the sun. This includes protecting our eyes from the rays, too. Our eyes are very sensitive, and prolonged exposure to the sun can lead to a number of problems.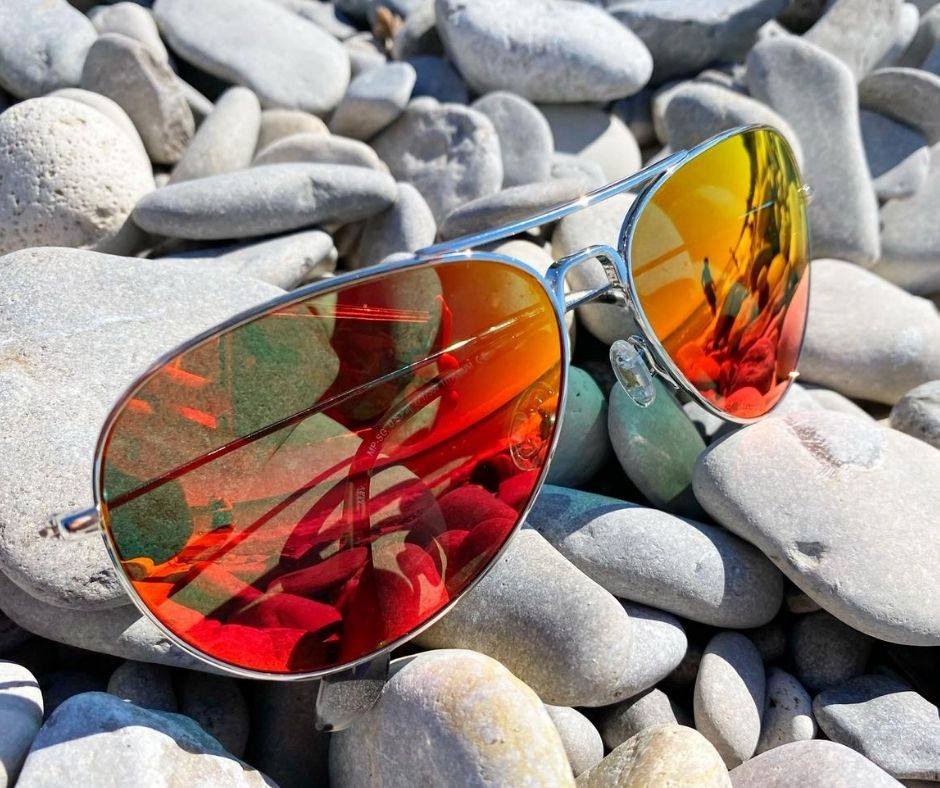 Here are five reasons why we should protect our eyes from the sun:
Loss of cells in your cornea
Believe it or not, your eyes can get sunburnt. Too much ultraviolet light (including light from the sun) can burn a person's cornea. The cornea is the transparent layer in front of the eye. This can be very painful until your eyes rebuild more cells. Sometimes it can be so severe that a person will need to take oral antibiotics to prevent infection. Wearing ultraviolet-protection sunglasses can easily prevent this from happening.
Skin cancer
The skin around your eyes is very sensitive, including your eyelids. Wearing protective eyewear not only protects your eyelids, but it can also protect the skin around your eyes from developing skin cancer.
Protection from flying debris
Not only can the sun be damaging to your eyes, but flying debris such as sand or dirt can injure them as well. Getting sand in your eyes can scratch them and be very painful. It can also cause permanent damage.
Reduced headaches
Bright lights, including the sun, can trigger headaches and even migraines. This can occur from straining your eyes too much. Wearing sunglasses can reduce the number of headaches a person may get or eliminate them all together.
Macular degeneration
Having your eyes unprotected from sunlight can contribute to the development of macular degeneration. Macular degeneration is caused by the deterioration of the central portion of the retina. If it gets serious, it can lead to permanent eye damage.
It is important to remember to wear sunglasses all year round, not just during the summer months. It is also essential to wear the right sunglasses when you are outdoors. Wear sunglasses that have UV protection for a lower chance of damaging your eyes.
You can check out some of our favorite sunglass brands such as Ray-Ban, Maui Jim and Zeal, along with lots of others, at one of our four Sunglass Shoppe-Unique Optics locations.
Petoskey
325 East Lake Street
(231) 348-4730
Charlevoix
415 Bridge Street
(231) 547-4730
Traverse City
137 East Front Street
(231) 946-4730
Saugatuck
131 Mason Street
(269) 336-4730