Wearing sunglasses allows you to represent your flair, your personality, and are a fun accessory, but are sunglasses really that important?
Sunglasses are a summer (and winter) staple for me; I wear them all of the time. I love how they protect my eyes, and that I have so many super fun options to choose from. There are so many different lens options and colors to choose from; you can't go wrong. But let's talk about the benefits:
Why Are Sunglasses Important?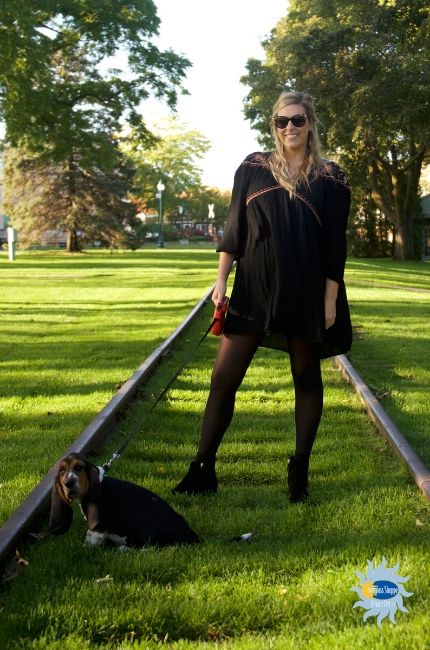 UV Protection: UV protection means blocking the ultraviolet rays from reaching your eyes. UV rays aren't just out in the summer or on a bright sunny day; they can reflect off sand, water, ice, and snow, even on an overcast day.
Sunglasses in the Winter: You may not see as many people wearing sunglasses in the winter as you do in the summer, but sunglasses protect your eyes year-round. Don't forget, the sun reflects off the snow and ice too.
Better Vision in the Sun: Wearing sunglasses will help you see better in bright light. Sunglasses help cut down on reflective glare and can help improve the colors and contrast of your outside view.
Eye Protection: When you are outside, the wind is blowing, and depending on the season, there is sand, snow, allergens, etc. in the air. Instead of letting the wind, sand, and snow irritate your eyes, you can protect them with your favorite sunglasses or eyewear.
Add an Rx: The great thing about sunglasses is when you have an optical prescription, you can combine the two and have prescription sunglasses. Prescription sunglasses are one of my favorite accessories, and they come in so many frame options.
You can check out some of our favorite sunglass brands, like Ray-Ban, Maui Jim, Zeal, and many more at the Sunglass Shoppe-Unique Optics. Stop in and visit one of our many locations:
Petoskey Location: 325 East Lake Street
Traverse City location: 137 East Front Street
Charlevoix location: 415 Bridge Street (Closed for the Season)
You Might Also Enjoy:
5 Benefits of Eyeglasses: There are a few ways to improve your vision, eyeglasses, and contacts being the most popular options. Here are a few benefits of Eyeglasses.
We Heart Eyewear Valentine's Day Cards: The cards are 4″ x 4″, you can print four to a page, with the option of color or black and white.
Your Eyewear Reflects Your Personal Style: People will stare, make it worth their while.