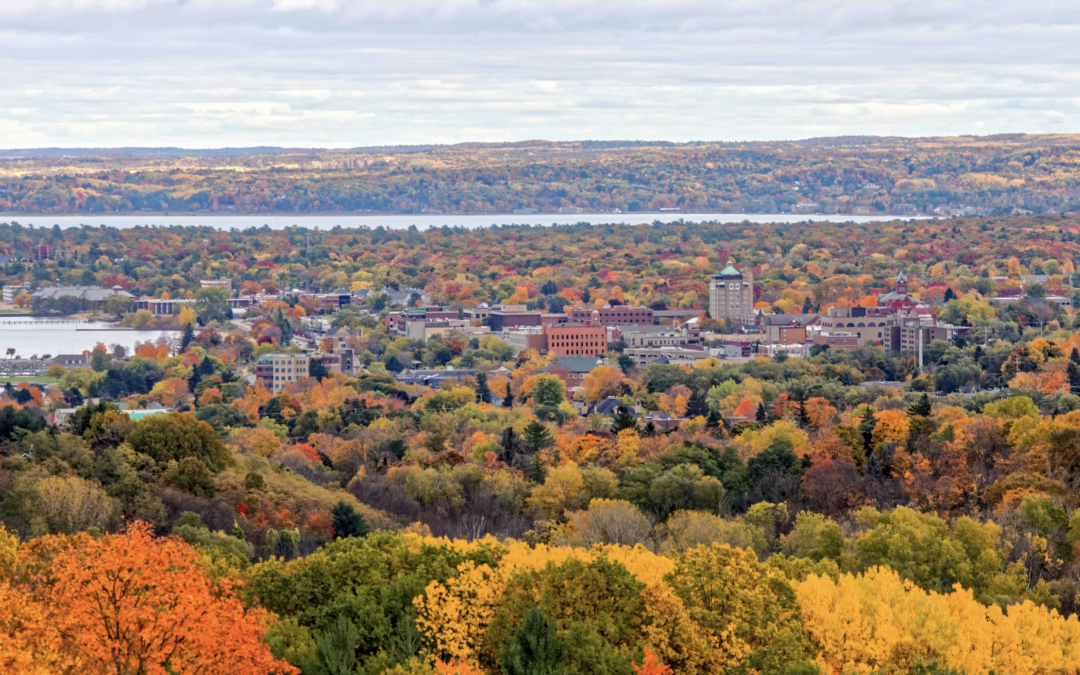 As summer's warmth ends and the cool embrace of autumn rolls in, Traverse City, Michigan, transforms into a picturesque wonderland. The vibrant foliage, crisp air, and a bounty of seasonal offerings make it an ideal destination for a fall getaway. If you're planning a visit, here are three must-do activities to take full advantage of the beauty and charm of Traverse City during the fall season.
Explore the Colorful Trails: Fall in Traverse City means a breathtaking display of colors. The surrounding forests and parks boast reds, oranges, and yellows. To fully appreciate this natural beauty, embark on a hiking adventure in one of the nearby state parks or nature reserves. The Grand Traverse region has an array of scenic trails, such as the Old Mission Peninsula, Sleeping Bear Dunes National Lakeshore, and the Boardman River Trail. Whether you're an avid hiker or stroll, these trails offer a memorable journey through Michigan's fall foliage.
Sip and Savor at Local Orchards and Wineries: Fall would only be complete with indulging in the region's apple and grape harvests. Traverse City is renowned for its apple orchards and vineyards, making it the perfect place to experience the season's essence. Take a scenic drive along the Leelanau Peninsula Wine Trail or the Old Mission Peninsula Wine Trail, where you can sample exceptional wines while surrounded by stunning autumn hues. Brys Estate Vineyard & Winery continues to be an ideal spot to explore unique wines and admire the view on the upper deck. Additionally, visit one of the many local orchards, such as Rennie Orchards, to pick your own apples or savor freshly baked apple pies and cider donuts. It's a delicious way to celebrate fall's flavors.
Traverse the Cherry Capital: Traverse City is famously known as the Cherry Capital of the World, and fall is the perfect time to explore its fruitful heritage. To taste Traverse City's iconic cherries, take advantage of the chance to savor cherry-infused dishes, desserts, and beverages at local restaurants and cafes. You might even stumble upon a farmers' market showcasing the region's rich agricultural traditions if you're lucky.
Traverse City, Michigan, beckons with its autumn charm, offering a delightful mix of outdoor adventures, culinary delights, and seasonal beauty. Whether you're a nature lover, a foodie, or simply seeking a serene fall escape, this destination has something to offer. Embrace the magic of fall in Traverse City and create lasting memories amidst the stunning landscapes and warm-hearted communities that define this enchanting corner of Michigan. Amid the fall exploration, stop by our downtown Traverse City location to explore our eyewear collections!