If you have ever had the pleasure of visiting Saugatuck, MI, there is a good chance you walked down Butler Street, which is right around the corner from the Sunglass Shoppe's newest location. If you did and made it to the end of the road by the water, you were confronted with a restaurant called The Butler, located at 40 Butler St. The Butler brings a mix of Saugatuck living and family tradition to the small town of Saugatuck.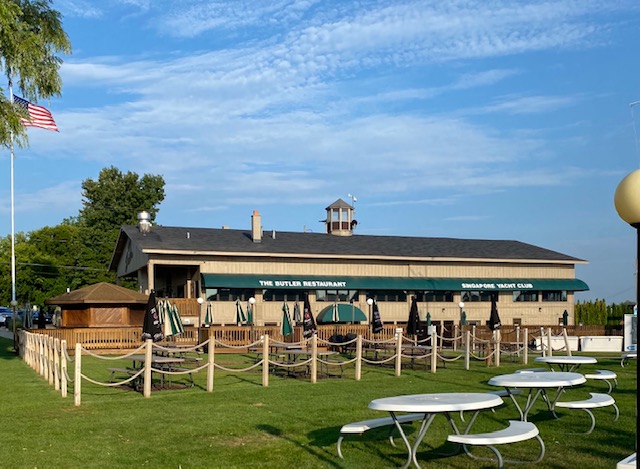 The Butler first opened in 1961 as a two-story hotel with a restaurant on the bottom floor. In 1971, the top floors were removed, leaving only the restaurant standing. For 58 years, the restaurant has been run year-round, including during a global pandemic, by three generations of family.
The Butler is the perfect place to spend a hot summer's day. Choose from sitting either inside or outside patio seating for lunch or dinner. Listen to live entertainment on the patio while you take in views of the Kalamazoo Harbor. After lunch, take a dip in the pool! If you are a boater and like to spend your summers on Lake Michigan, The Butler can rent one of its 58 dock slips to you for the summer.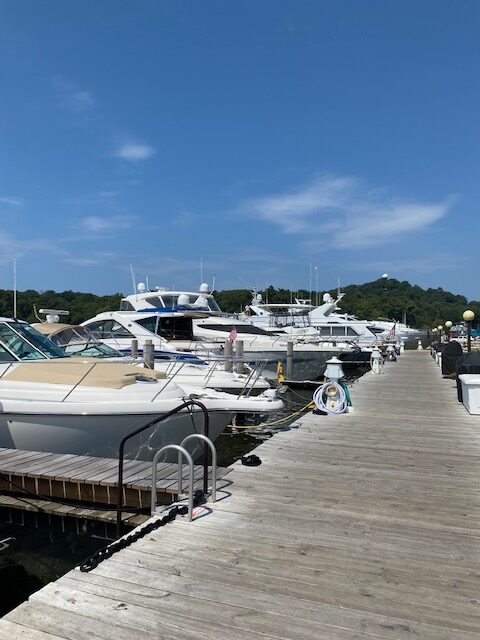 The Butler restaurant is known for its famous Butler burger! The Butler burger is a ½ pound of ground Angus sirloin topped with grilled ham, American cheese, lettuce, and mayonnaise. If you are looking for a twist on the Butler burger, try the Tucson burger, topped with pepper jack cheese, bacon, lettuce, and chipotle mayonnaise. While the Butler is known for its burgers, there are numerous other delicious meals on the menu. Some of my favorites are the Cherry Chicken and Walnut Salad, the Reuben Sandwich, Lobster Mac & Cheese, and Pan Fried Great Lakes Walleye, which is a Butler specialty!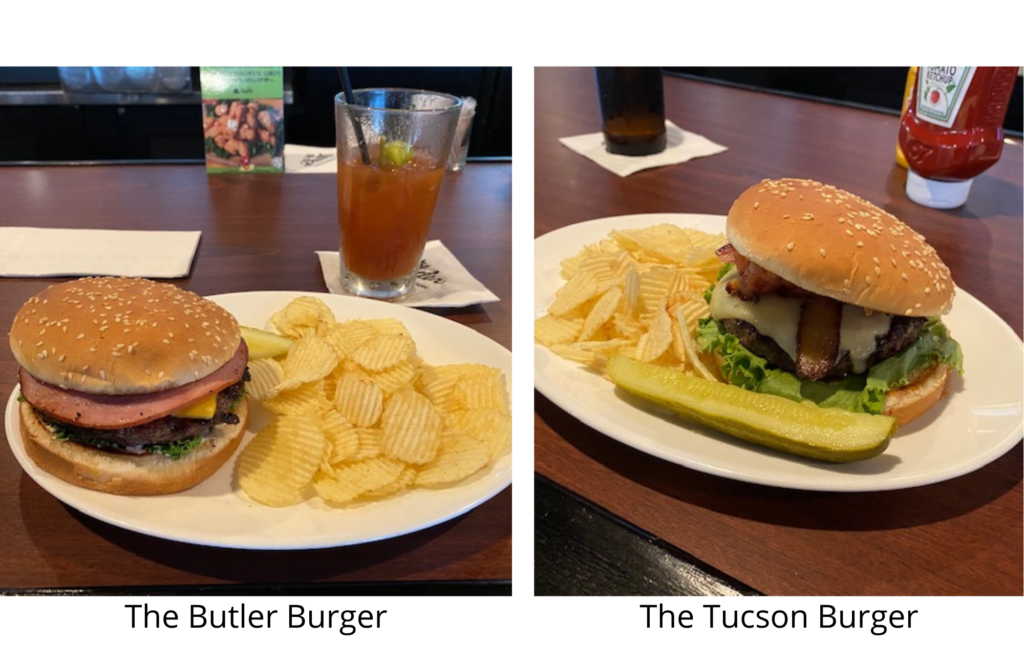 When you walk through The Butler, you will see 58 years of family history. You can learn about the history of the White and Phelps families who started the Butler. Sit at the table with the names of the family's boats through the years. Spell your name out with the nautical flags they use around the restaurant. Before you leave, purchase a Butler t-shirt on your way out!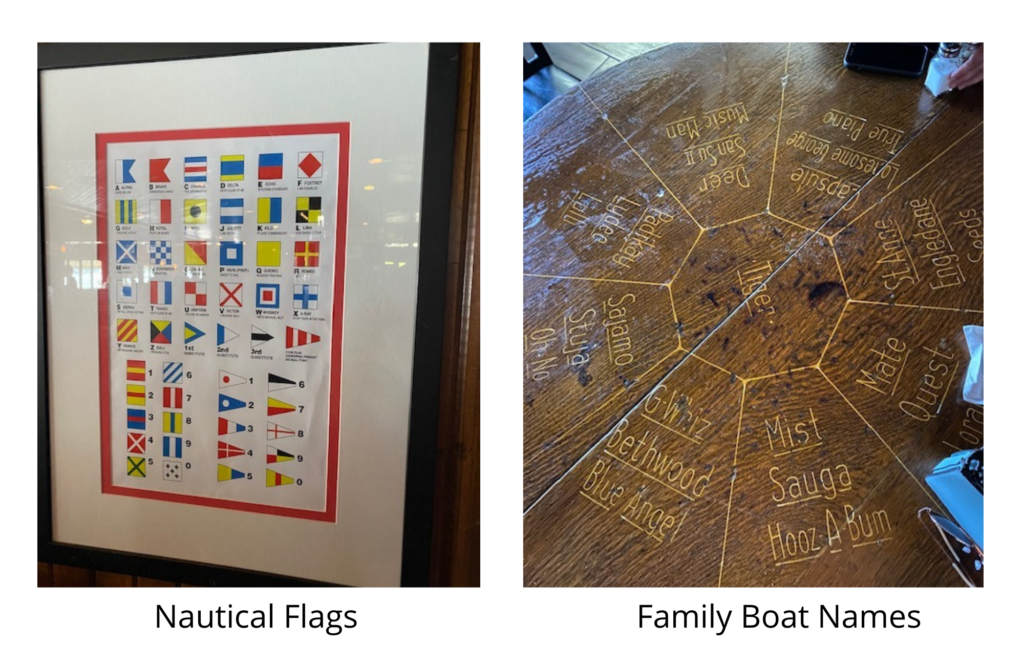 If you are visiting Saugatuck, MI, any time during the year, I highly recommend including a stop at The Butler. When you walk through the door, you will instantly feel like family here and leave with a belly full of delicious home cooking. Once you leave, walk off your meal by heading down to the Sunglass Shoppe, which is just around the corner!