What is anti-reflective coating, and is it the right choice for you? Keep reading to learn more about anti-reflective glasses, the benefits, and if it's the right fit for you and your lenses.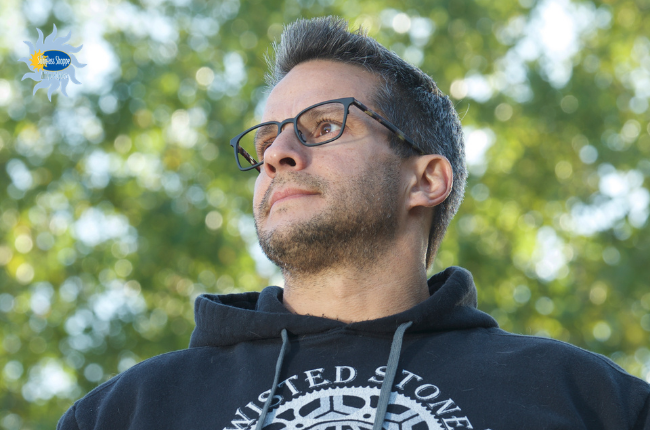 What is an anti-reflective coating?
Anti-reflective coating was originally used to improve the view on telescopes, microscopes, and camera lenses and is now used in eyeglass lenses. It is a thin, multi-layered coating that is applied to the lens's surface. Its purpose is to allow more light to pass through the lens, which in turn reduces the internal reflection and glare that reflects off your lenses.
Benefits of the anti-reflective coating
There are several benefits to anti-reflective glasses; one of the most beneficial is clearer, sharper vision. Anti-reflective coating also allows light to pass through the lens and reduces eye strain, letting your eyes relax and see more clearly.
Other benefits include reducing eye strain due to extended electronic and computer use and during low-light conditions, such as night driving.
Additionally, a final, fashionable benefit: Eliminating distracting reflections can allow others to focus on you, not your glasses. With anti-reflective coating, your eyes are the only things shining.
Is it worth the cost?
For most people, yes, because of the numerous benefits. Many anti-reflective coating products help glasses remain durable and resistant to damage, which can save you money. Consider your budget, how often you wear your glasses, and whether the benefits outlined above make it worth it to you. Are you looking for a reduction in eye strain, sharper vision, and fewer distractions? Then the investment may indeed be worth it.
For more information and help in deciding whether the anti-reflective coating is right for you, please stop into the Sunglass Shoppe; we love to talk all things glasses!
Check out our other great articles on Digital Eye Strain, The Benefits of Blue Light Glasses, and Tips for Selecting Eyewear.