When sunglass shopping, it is essential to know your lens color options and what they mean. Sunglasses have different tints for a reason, and they aren't based on looks. You can use our color guide below to help you choose which shade is best for you.
Sunglass Color Guide:
Grey: Grey is a neutral tint. The grey tint lets you see colors in their purest form, which means they are great for driving and outdoor sports like hiking and golf. Grey is one of the most popular color selections because it can be good for cloudy and sunny days. Grey also offers overall protection from the glare from snow and water.
Green: Green tints offer high contrast and visual sharpness. The shade is great for sunny and low-light environments. Green tinted glasses are an excellent option for boating, outdoor sports, or daily use. Green lenses are perfect for everyday wear.
Yellow and orange: Yellow lenses filter out blue light, which can cause eye strain. A lot of outdoorsmen (and women), baseball players, skiers, and target shooters prefer yellow lenses because it provides clarity and visual sharpness.
Amber and brown: Although not recommended on cloudy days or in low light, the amber and brown tint is excellent for sunny days and improves your depth perception.
Rose and red: Comforting to the eye, sunglasses with a red tint can reduce eye strain by blocking blue light, similar to yellow and orange lenses. Red lenses work well in the snow and most other weather conditions.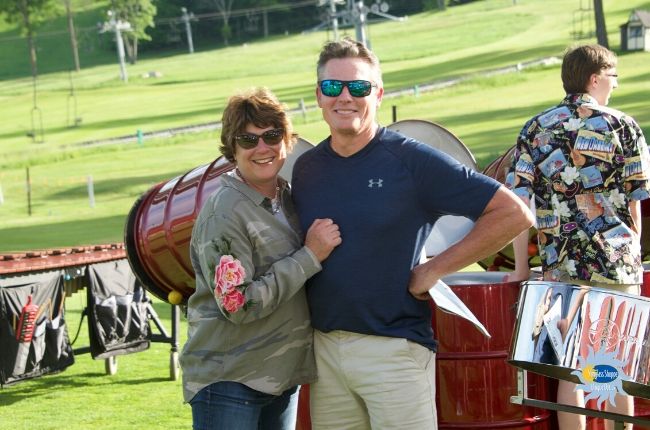 You might also enjoy our other related posts:
Are Sunglasses Really That Important?: Wearing sunglasses allows you to represent your flair, your personality, and are a fun accessory, but are sunglasses really that important?
5 Benefits of Eyeglasses: If you're having issues with your vision, no doubt, eyeglasses can help you see better, and they've come along way in their style and comfortability. Technology has made them lighter, sturdier, and more fashionable. If you're on the fence between getting contacts or eyeglasses, let us help you decided.
Your Eyewear Reflects Your Personal Style: We people-watch consciously and subconsciously. Some people enjoy observing people and their interactions. We all communicate with body language, and we can learn a lot about someone just by watching them. We also tend to notice what people are wearing, from their clothing to their eyewear.